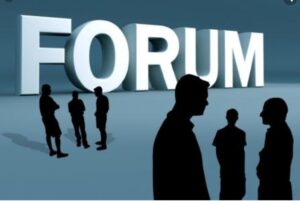 A Forum and a workshop for youth leaders: 2-8 April 2021, in Ulyanovsk, Russia
ABOUT
The aim of the Forum is to unite the leaders of youth non-profit organizations from Russia and 9
foreign countries, engaged in public diplomacy in their territories, into an initiative community aimed at
expanding dialogue with each other.
The Forum will become a common space for discussing of the public diplomacy development
issues in the world, finding solutions and establishing cooperation among youth leaders from 10 countries
(Brazil, Russia, India, China, South Africa, Switzerland, Macedonia, Serbia, Turkey and Egypt).
Forum language: English
The Forum is organized by the project office of youth international cooperation "Russia-BRICS" together
with the foundation "Ulyanovsk – Capital of Culture" (https://ulkul.ru/en/ ) with the support of the Federal
Agency for Youth Affairs "Rosmolodezh" (https://fadm.gov.ru/ ) and the Aleksandr Gorchakov Public
Diplomacy Fund (https://gorchakovfund.ru/en/ )
PARTICIPANTS
We invite 50 young people (18-35 years old) from the BRICS countries (Brazil, Russia, India, China,
South Africa), Switzerland, Macedonia, Serbia, Turkey and Egypt who:
• have experience of participation and/or organizing international youth projects;
• want to develop their competences in public diplomacy and create joint international projects to
implement them after the Forum;
• have a good level of spoken English;
• have strong personal motivation to attend the forum, be engaged in the educational process and an
interest in development of cooperation with youth organizations from 10 countries;
• are ready to work on dissemination of the knowledge acquired during the forum;
• are ready to participate in all events as outlined by the agenda of the forum;
are ready to write an article based on results of the forum on websites and youth portals of delegating and
partner organizations, distribute information through social media.
FEES
There is no any fee. The organizers will provide travel expenses "Moscow to/from Ulyanovsk",
accommodation, meals and a cultural program for all participants and experts of the forum.
Flight to Moscow, medical insurance visa fees (if applicable) should be covered by the participants
themselves or by delegating organizations.
All interested applicants should fill in an online application till 11pm February 28, 2021 (Moscow time)
https://forms.gle/67UzcEhvGBL1HzCw6
VENUE
The Forum will take place in a beautiful city of Ulyanovsk, Russia.
Web site:
www.inter-yes.org